Why Our Church
We have a strong sense of community at FaithBridge Church. Adults and children of all ages learn about their own faith and the role of the church in our community and worldwide. We look for ways to build each other up, pray with and for one another, and live our faith life together.
Connect. Grow. Serve.
The mission of our church is to connect people with Jesus and each other. Together we are learning what it means to be disciples and to make disciples, to be and produce learners and followers of Christ. If you wish to visit or become a part of our church our community is waiting for you with open hearts.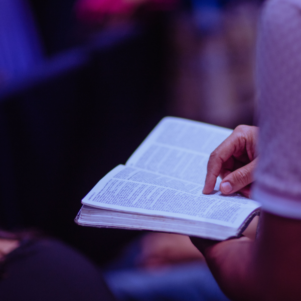 "God has issued an invitation for us to know Him. Let's not leave the invitation unanswered."
Student Ministries Pastor
"If our gospel should be effective, it cannot remain ethereal or detached from the world. But rather our gospel dives in the muddy trenches, embraces the dirt, walks among sinful men, wears human flesh, and even endures the humiliation of the cross – this is the kind of gospel that confounds the wise and shames the strong, but saves the sinner and glorifies Christ."
"Our walk with Christ is not only about the things we do for God, it's about being loved by him, loving him in return, and walking in intimate relationship with him"