We believe the Bible is the inspired Word of God. We believe in the Father, Jesus the Son, and the Holy Spirit as one eternally existing God. We believe the Holy Spirit is still moving and available today.
We believe there is no other way to obtain salvation and forgiveness of sin apart from the sacrifice of Jesus Christ.
FaithBridge is dedicated to connecting people with love, hope, and the goodness of God. We want to know Him and make Him known.
Throughout the week there are various connecting moments for adults to experience. Bible studies, prayer times, men's ministries, and women's ministries can become moments of connection with one another as we grow in faith. Growth and community are two important aspects at FaithBridge Church.
High school and Jr. High students are full of potential. Walking beside them in their faith and challenging them to reach for God's best is an honor. Instruction through God's word, worship times, and events to enjoy together contribute to the foundation of faith that can carry them through life.
Raising our children in the faith is easily one of the most important desires a parent can have. Teaching the Bible in age appropriate classes through interactive and vibrant lessons can make a difference. Teaching our children to worship, pray, learn, and give is a foundation of FaithBridge Kids.
Bread of Life is the food pantry ministry of FaithBridge Church, which operates in Winfield and services the surrounding area. Bread of Life provides essential food and supplies for those in need. They are open on the 3rd Saturday of each month from 9am -11am.
"God has issued an invitation for us to know Him. Let us not leave the invitation unanswered."
Each of us has the open door to freedom and a faith journey for new life in Christ. We want to help you grow in how God has made you and fulfill His plan for you.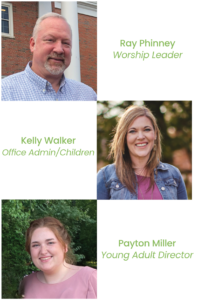 Upcoming Events
Young Adults
Our young adults group meets on Sunday nights with a focus on relationships and discipleship. For more information, please reach through the contact form or a call to the church.
~ Upcoming Events
Mission Trip
We are already planning for our mission trip to the Dominican Republic in June of 2024. Please keep our team in prayer as we prepare and raise funds to go.
What To Expect
Coming to a new church can be very intimidating.
Here are some things that may help.
Our team works hard to prepare with excellence for each service.
We pray before service, during service, and often have response times of prayer following the message.
Come as you are. We want everyone to feel comfortable.
We want to get to know you
We never want to embarrass anyone. We will not ask you to stand up or single you out.
Connecting people with Jesus and each other!